9509 Harwin Dr.
Houston, TX 77036
Toll Free: 1.800.691.1050
Phone: 713.334.6900
Fax: 713.334.3331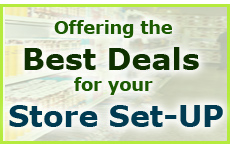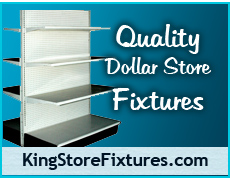 Location is one of the most important factors in the success of any retail business.
Dollar Discount Stores are usually more successful in medium to low income mix neighborhood. Please keep away from high income area and expensive housing development. Try to look for a location in densely populated area. You can also open a store in rural areas or smaller town with as little as 5000 population, provided your rent is not too high.
Sorry, we cannot help you to find the location, as you know your area much better then us, but certainly we can help you to negotiate the final lease after you have done the preliminary search and negotiation and try to use our expertise experience and knowledge and get extra free month rents and try to over lower your monthly rent, we will draft the lease proposal on our letter head to the realtor / landlord assuring them that we will open a top of the line Dollar Discount Store which will attract more people to the shopping center and increase the value of the center.
We usually recommend you to sign for at least three to five years lease, as landlord will not give you favorable terms and conditions, if you ask for one year lease. Try to get at least three years lease. Try to get at least three to four months 'Free Rent' and try not pay over $15.00 per square feet annually ($1.25 per square feet per month) Plus CAM (Common Area Maintenance) and Triple Net charges, even if it is the price location. The nature of this business and gross profit margin of only 40% will not be possible to pay high rent.
Try to look for at least 1500 Square feet or more, as you will run out of room in few months as new products are introduced constantly and you will have to carry new products to increase your business. We recommend you to look for about 4000 to 5000 Square feet with rental of not then $5000.00 per month which will greatly increase your chances of success as a smaller store, the bigger store you look for, the lower rent more favorable terms and conditions you get from the landlord, and you do not have to worry about the nearby new competition or running out of space for your new arrival products and your customers can walk freely and comfortably in wider aisles and make your store as are stop destination store, which will greatly increase your Sales and bottom line profit.