9509 Harwin Dr.
Houston, TX 77036
Toll Free: 1.800.691.1050
Phone: 713.334.6900
Fax: 713.334.3331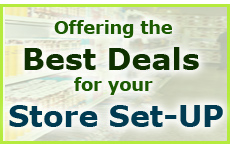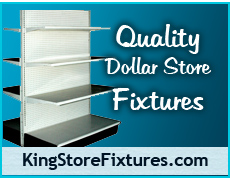 Opening New Business/Transferring to Existing Business
Transferee must:
Be employed in executive or managerial position, or have specialized knowledge


have held that position for one continuous year in last three years


be transferring to U.S. to open new office, or fill executive or specialized knowledge position in existing office


supervise subordinate managers


be a bona-fide non-immigrant

Overseas Company must:
be currently and continue to be engaged in regular systematic & continuous provisions of goods/services


be in business for at least 12 months


be employing transferee in executive/managerial position supervising subordinate managers, or be employing transferee in specialized function in that business


provide current financial statements


provide evidence of recent business conducted


provide evidence of staff employed, recommend at least four full-time workers


provide management & personnel structure

U.S. Corporation must:
be a legal entity registered to conduct business in the U.S.


have identical structure, be owned or controlled in the majority by foreign corporation


be intending to employ U.S. workers in managerial and subordinate positions


be registered with Internal Revenue Service for tax purposes


have lease securing physical premises to house U.S. entity


have opened U.S. corporate bank account ~New offices must have sufficient funds to initiate start-up


have U.S. corporation Income Tax Return ~Applies to existing offices one year or more


have financial projections for at least first year of trading ~Applies to new offices

Qualification for an L-1 visa is dependent upon being employed outside the United States, as a manager, executive or person with specialized knowledge for at least one continuous year out of the past three years, and transferring to the United States to be employed in a similar position.
Manager is defined as a person who:
manages an organization, department, subdivision or function


supervises and controls the work of other supervisory, professional or managerial employees or manages an essential function


has the authority to make personnel decisions or to function at a "senior level"


has discretion over the day to day working of the business or function for which he/she has authority

Executive is defined as a person who:
manages an organization or a major component/function of that organization


has authority to establish goals and policies


has a wide latitude in discretionary decision-making


is supervised only by higher-ranking executives, the board of directors or stockholders of the company

Specialized knowledge includes any employee who has:
a special knowledge of the company product and its application in international markets or has an advanced level of knowledge of processes and procedures of the company
General:
The United States company to which the employee is transferring must be a branch, subsidiary, affiliate or joint venture partner of the non United States employer.


The non United States company must remain in operation for the term of the L-1 visa.


Any legal form of doing business is acceptable, including but not restricted to, corporations, limited companies, partnerships, joint ventures and sole proprietorships.


There are no quota restrictions on the L-1 visa. Initial visa will be issued for 1 year (new U.S. business) or 3 years (U.S. business trading for at least 1 year). L-1A visa is renewable for up to 7 years and L-1B specialized knowledge visa is renewable for up to 5 years, providing transferee and business qualify.
Privileges:
Transferring to the United States and working legally for a U.S. company that is a branch , subsidiary, affiliate or joint venture partner of a company that is currently the employer outside the United States.

The employee is not required to perform full-time services but must dedicate a significant portion of time on a regular and systematic basis.

There is no prevailing wage requirement or Labor Condition.

The Visa can be issued quickly.

Travel in and out of the United States or remain there continuously until the L-1 status expires.

Visas are available for spouses and all unmarried dependent children under 21.
An executive or manager in the United States Company holding an L-1 Visa can apply for a permanent residence through employment and skip a major step of the process.

Upon entering the United States an I-94 will be issued for the length of the L-1 approval.

Spouses can apply for Employment Authorization Document (EAD) to work in the United States for a maximum period of two years.

Limitations:
Restricted to working only for the United States employer who acted as the L-1 visa sponsor and the U.S. company must be a branch, subsidiary, affiliate or joint venture partner of the company that is currently the employer outside the United States.

The overseas parent company must have control in the form of direct ownership.

The foreign entity must continue in business throughout the alien's stay in the United States.

Transferee must hold executive or managerial position, or have specialized knowledge.

Visas can initially be approved for one year (new United States companies) or three years if the United States company has been trading for more than one year. Extensions of two years at a time may be allowed for a total of seven years to stay in the United States, and five years for specialized knowledge.

Children reaching the age of 21 and wishing to continue living in the United States must apply for their own visa.

Unmarried dependent children under 21 cannot apply for Employment Authorization Document (EAD)

Thank you
Text Taken From : http://www.immigrationvisas.com/L-1%20Intracompany.htm